September 2022 Newsletter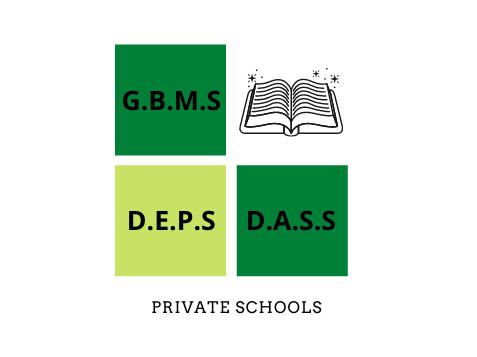 Dear families of D.E.P.S and D.A.S.S.,
I hope this letter finds you all well. It is so lovely having everyone back to school. I have some updates and reminders I would like to share with everyone.
Wednesday, October 12th, we will have picture day at both locations. Though this is a gym day, we ask that students come in full uniform, and we will accommodate for that day. Photos will be taken in the gymnasium.
Our virtual Science/Discovery Fair will be on October 20th for DEPS & DASS. Your child's teacher will send you the presentations on the Remind APP and I will post presentations on our school Facebook page. Age 4 to Grade 12 will participate in the Science Fair/Discovery.
DEPS report cards will be issued on November 25th. Virtual interviews will be on Wednesday, November 30th. Your child's teacher will be in touch with a schedule closer to the date.
DASS midterms will be distributed on November 16th, and virtual parent/teacher interviews will be November 17th.
Friday, September 30th is National Day for Truth and Reconciliation and Orange Shirt Day. Students are encouraged to wear an orange shirt on this day. They do not have to wear their school uniform on this day. This day is intended to raise awareness of the individual, family, and community intergenerational of residential schools, and to promote the concept of "Every Child Matters".
This month our students from Casa 2 to grade 8 have received 2 dance workshops and 1 yoga workshop as their program enhancement.
Pizza/Chicken days are on Tuesdays and Fridays. You must complete the form and submit it, instead of just emailing your request. We do keep track of the forms to keep everything organized and balanced. Please do not e-transfer money without submitting a pizza form. Please submit your form by the due date, as we do order ahead of time.
Thanksgiving
The schools will be closed for the Thanksgiving weekend on Friday, October 7th and Monday, October 10th. Students will return to school on Tuesday, October 12th.
Our annual Thanksgiving Food Drive at all 3 schools will start on Monday, September 26th and it will end on Wednesday, October 5th.
We welcome non-perishable food items, and cleaning supplies/toiletries. These items will be donated on October 5th to a local food bank. Each year our students bring in food which goes into their class box. We thank everyone in advance for their support.
ASS Clubs & Sports
DASS has started their Gardening and Ecology Club, and they meet on Wednesdays. The garden club participants are planning on expanding their Butterfly Garden, and planting pollinator-friendly plants. They will be painting rocks for decorative stepping stones and adding solar lights. They are also planting some fruit trees.
The yearbook club meets on Thursdays.
DEPS/DASS offers a drop-in Sports Program for grades 8 to 12 on Mondays and Wednesday from 3:30 p.m. to 4:00 p.m.
Math & Science clubs are offered on Wednesday afternoons.
On Monday, September 19th grades 5 to 12 will have a moment of silent reflection in honour of Her Majesty's legacy of service to the people of Canada.
DEPS & DASS Phys-Ed students will have a sports day on Wednesday, September 21st Students in grades 5 to 9 will be placed in teams, and they will participate in friendly tournaments of volleyball, floor hockey, basketball and ultimate frisbee.
We have noticed the traffic at our roundabout has been getting congested with parents picking up their child(ren) after school. We ask that when picking up or dropping off your child(ren) to please try to do so in a quick manner. If your child is not ready, please go around the loop to help expedite the matter. Thank you.
Please reach out to us if you have any questions, comments, or concerns. I do welcome feedback and communication.
Sincerely,
Mrs. Mason,
Principal