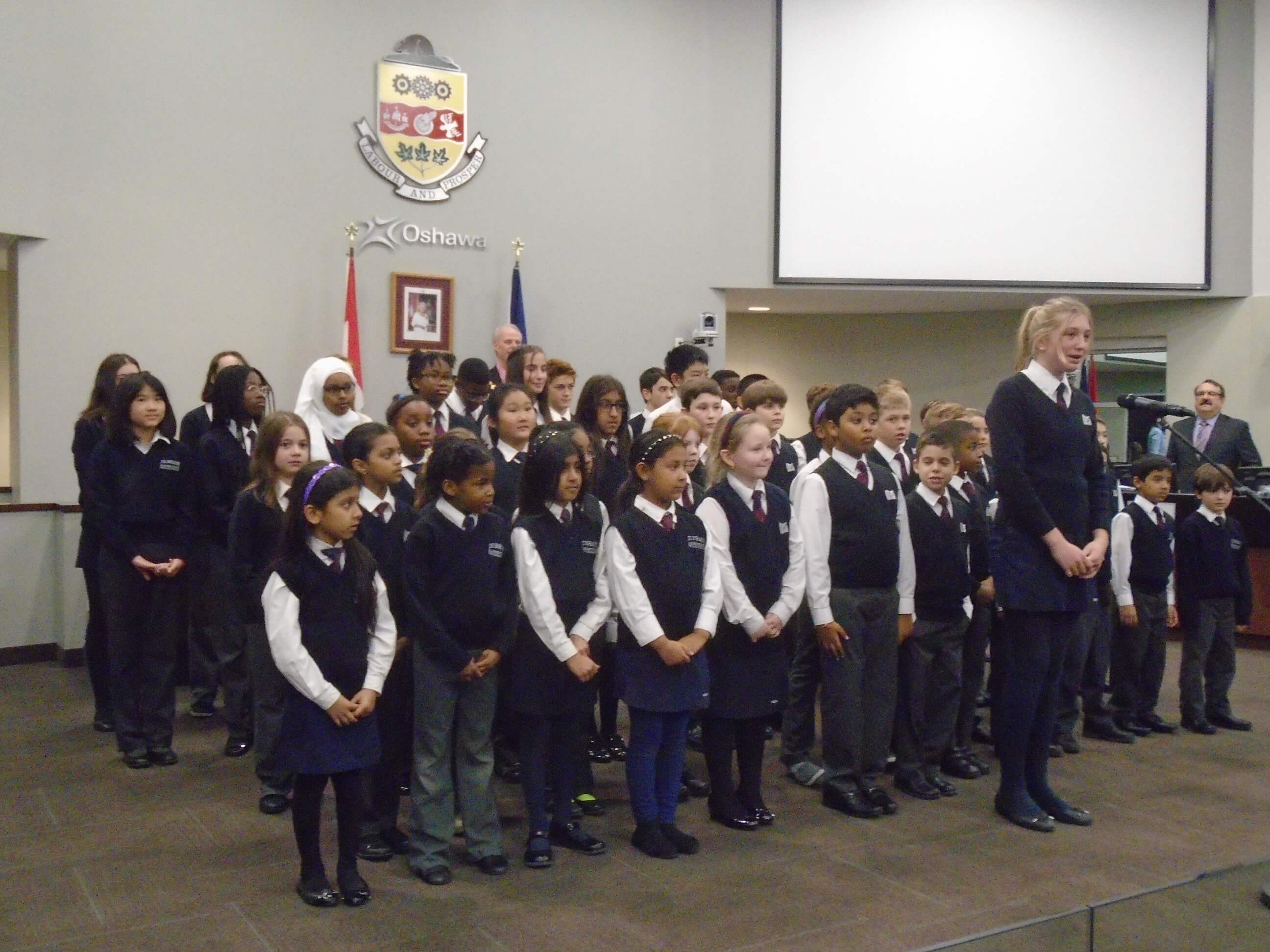 April 10th, 2019
Dear Parents:
We only have ten weeks of school left! Where has the year gone!
Updates, upcoming events and reminders….
CONGRATULATIONS to Krithiga Tamilarasan for achieving 1st place in the Canadian National Spelling Bee! Krithiga competed with 400 students. We are so proud of you!! Way to go!!
Re-Registration Forms for 2019-2020
Re-Registration Forms were sent out to parents February 15th. The due date was March 8th. Thank you to parents that have already attended to this matter. It is imperative that we know what your intentions are for the 2019-2020 school year. The end of this school year is fast approaching and we are planning now for September.As always, we are committed to our present families and our returning students are our first priority. Please endeavour to have your completed Registration Forms and payment returned to the office no later than April 18th. If we are not notified ofyour intentions, we will assume you are not returning and your space will become available. If you have joined our family recently, please let us know your intentions for the new school year and registration forms for 2019-2020 will be provided to you for completion. If you have any questions/concerns with regards to your decision, please call the office to arrange an appointment to meet with Mrs. Mason.
Summer Camp
Summer Camp brochures have been sent home. Summer Camp will begin the week of June 24th. Please read your brochure carefully. Please note that our camp runs from 7:00 to 6:00 with the full day camp hours being 9:00 – 4:00. Spaces are limited. Please endeavour to complete your forms in a timely manner to secure a spot. Last year camps were cancelled due to late enrolment so please get your registration in as soon as possible. Thank you. Our camps are not exclusive to our students so, please feel free to tell your friends and family about our camps.
School Closures
Friday, April 19th – GOOD FRIDAY
Monday, April 22nd – Easter Monday
Classes will resume on April 23rd.
Upcoming Program Enhancements
Wednesday, April 10th – Travelling Stage – Casa 1
Wednesday, April 10th – The Benjamin Project – Grades 1-5
Monday, April 15th – Idle No More – Grades 6-8
Wednesday, April 17th – Scientists in the School – Grades 6-8
Monday, April 29th – In Your Backyard – Grade 1/2
Monday, April 29th – Oak Ridges Moraine – Grade 8
PTO →
Dress Down Day
Friday, April 12th – proceeds will go to S.T.E.M. activities for Summer Camp.
ALL Casa Parents
Please remember that although our weather (hopefully) will become warmer, the playground will be wet and muddy. Please send your children with boots and splash pants to keep them dry and comfortable. Thank you.
End of School Year Field Trip
Letters with information and a permission form will be forthcoming for the Grade 8 end of school field trip. Please endeavour to have your permission form returned in a timely manner. The Grade 8 class will be going to a Blue Jays Game (versus the Red Sox) on Thursday, May 23rd. Game start is 12:30. The students will be travelling by Go Train. Tickets and Go Train costs will be covered. The students may bring spending money. Please endeavour to have your permission form returned in a timely manner. Thank you.
Graduation
Our Grade 8 Graduation will be Wednesday, June 19th, 2019 at 9:00 a.m. in our gymnasium. Details to follow.
InSchool Wear
InSchool Wear will be visiting D.E.P.S. and Durham Academy on Wednesday, May 22nd from 3:00 – 5:00 and on June 5th from 3:00 – 5:00. This is your opportunity to order uniform pieces for the 2019-2020 school year. It also enables InSchool Wear to fill the orders in a timely manner. Please note that if you order online from April 19th to 22nd there will be free shipping.
Spring Concert
Our Spring Concert will be held on Tuesday, June 11th and will begin at 6:30 p.m. sharp. The doors will open at 6:00 p.m. Further information will be forth coming in our May Newsletter.
Payments
Just a friendly reminder…. the office would appreciate it if when payment is due for Daycare, Pizza Lunch, Hot Lunch, Tuition, After School Programs, Fundraisers etc. that payment be made separately or if paid in cash that you endeavour to bring the correct amount. All of the above is maintained separately and it just makes things easier to process. Thank you.
A big Congratulations and Thank You to our D.E.P.S. students for performing at City Hall. Our students were outstanding! I would also like to extend a big thank you to our families for their constant support.
Until next time…
Suzanna Mason
Principal