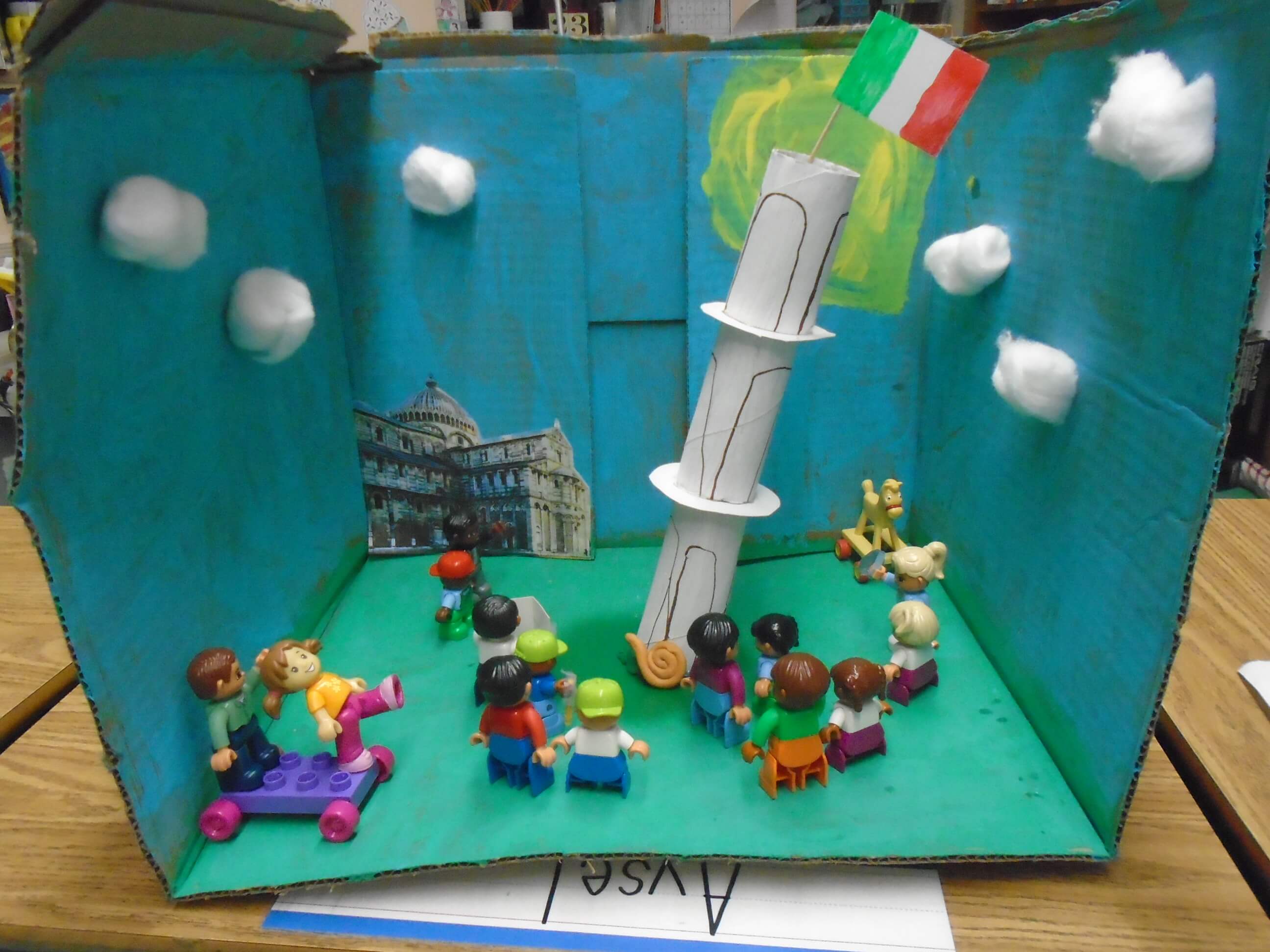 October 3rd, 2019
Just a few updates and reminders………
Thanksgiving Food Drive – Our Thanksgiving Food Drive started September 30th and pick up will be October 10th, 2019. All your contributions will be donated to a local food bank. Thank you for helping families less fortunate than we are to have a Happy Thanksgiving!
Program Enhancement – On Wednesday, September 11th, The Traveling Stage visited our school for the Casa 1's for their "Sunshine Drama" program. The children had a lot of fun with it as it was very engaging! On the same day, The Traveling Stage visited our Grades 1-3 classes for their "Folk Tales from Around the World" program, and on Wednesday, September 18th they came back to visit our Grades 4-6 classes for their "Comedy Improv" workshop, while the grade 7/8's enjoyed their "Put Your Best Foot Forward" workshop. They thoroughly enjoyed these programs. On Wednesday, September 25th the Casa 2's & 3's had an exciting trip to the Pickering Village Museum where they participated in the "Wonderful Wool" tour! On the same day, the Grade 1-3's took the "A Day in the Life of a Victorian Child" tour, and the Grade 4-6's took the "Indigenous Oshawa" tour at the Oshawa Museum. The students enjoyed these fun and engaging tours. To start October on a fun and enthusiastic note, we had WonderPhil in to visit our Casa 2 & 3's and our Grade 1/2 class for a magic show! This turned out to be a huge hit with everyone involved!
Program Enhancement – On Tuesday, October 29th our Grade 7/8 students will go to Durham Academy to have a workshop on the safety of social media. They will then have a presentation on financial literacy and budgeting, followed by a soccer tournament.
Program Enhancement – On Thursday, October 10th the Casa 1's will be visited by Craft Corner, where they will have fun participating in creative activities that will give them the opportunity to use their fine motor skills. And on Wednesday, October 18th our grade 7/8's will be visiting the Pickering Village Museum for the "Underground Railroad" tour! Please find attached an updated academic calendar for future program enhancements and events!
Picture Day – Picture day was Friday, September 20th. Pictures have just been distributed and parents are encouraged to order online. However, if you do not wish to order online, we do have some forms in the office.
Picture Re-Take Day – Picture re-take day is Friday, November 1st. If you would like a re-take of your child's individual picture, please let the office know. If you missed picture day, this is your opportunity to have your child's picture taken.
Immunization- Grade 7 immunizations will be on Tuesday, October 22nd 2019. Permission forms will be sent home for completion prior to this date.
Thanksgiving- Due to the Thanksgiving weekend the schools will be closed Friday, October 11th and Monday, October 14th.
Dress Down Day- Since the school will be closed on our dress down day, we will have a dress down day on Friday, October 18th 2019 and on Thursday, October 31st (orange/black).
Cross Country – Cross Country for grades 1 to 8 will be on Thursday, October 17th. The bus will be leaving at 9:00 a.m. sharp and returning to the school at approximately 2:30 p.m. The students will be going to Alex Robertson Park in Pickering. Please have your children dress in their gym uniform and in layers (if necessary) to keep warm. Please pack snacks, a lunch and water. Please note: If it is pouring rain we will NOT be attending. If your child is not attending Track & Field, they are still expected to attend school. If your child will not be attending Track & Field or school on October 18th, please inform the office so we can plan accordingly.
Discovery Night – Discovery Night is Wednesday, October 23rd from 6:00 to 7:15pm for Casa 1 to Grade 8. The students work very hard to prepare and impress you. Please plan to attend. Grades 1-8 will need to be in their full uniform. This gives our students a sense of pride to present their accomplishments. It also gives them the foundation and confidence for public speaking which is why attendance is mandatory. Please feel free to invite family and friends. Please note daycare will be closing at 5:30 p.m. on October 23rd.
Halloween – All of our students are invited to wear their costumes to our assembly on Thursday, October 31st in the gym. Following our assembly, we will have our parade in the gym. After assembly, the students
will remove their costumes (approximately 9:40 a.m.) and can have a dress down day. Please note that no offensive or inappropriate costumes are allowed. If you are planning to bring in treats for your child's class they MUST BE NUT FREE. Treats will be distributed at the end of the day to be consumed off site. Please refrain from sending treats for snacks and lunches after Halloween. Thank you for your support and cooperation.
Safe Arrival – A safe arrival program is a system of procedures that are carried out in conjunction with daily school attendance taking. Parents are responsible for their children's safety. Safe-arrival programs are a mechanism that parent and schools can use to account for any students unexplained failure to arrive at school. In order to promote safety of our students, our school has policies and procedures in place for the safe-arrival program.
Autumn is here and winter is on the way! I know it's hard to believe with the great weather we have been having. Please insure that your children have appropriate outdoor clothing e.g. jacket, hat, gloves, scarf and boots etc. Students remain inside for recess due to inclement weather or extreme temperatures only.
Reminder…. Bracelets/necklaces are not part of the school uniform. Please refrain from wearing them. Save them for our "Dress Down" day! A reminder for our lovely girls! As stated in our handbook "Girls must wear their hair back off their face, with proper color coordinated hair accessories. Makeup and nail polish is not permitted." Thank you for your cooperation.
If you get a chance check us out on Facebook! Reminders are posted on our Facebook page.
In closing, thank you for your continued support and cooperation. Please come by the office anytime if you have any questions/concerns. Our door is always open!
Until next time…….