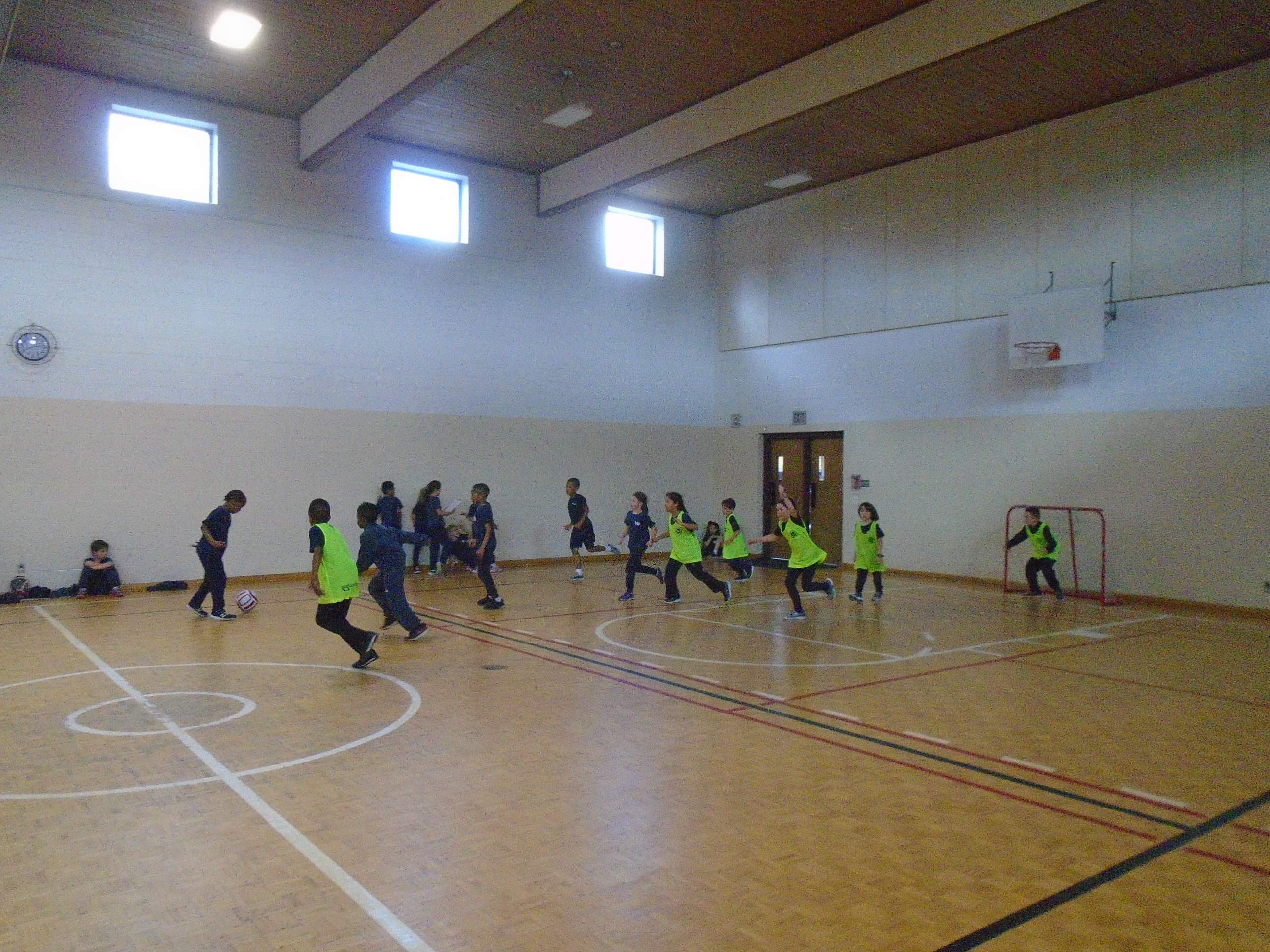 February 4th, 2020
Dear Parents:
Just some reminders and updates…
Attention
Please do not park vehicles by the fence near the playground, as this could become a serious Health and Safety issue. We have 2 pylons outside of the playground to keep all vehicles away from this area. However, should the pylons be moved, cars are not to park near the playground, as our Toddler class plays in the area and safety is our first priority.
Family Day
Family Day is Monday, February 17th. The school will be closed. Enjoy this special time with your family.
March Break
The school is closed March 16th to March 27nd inclusive. We resume classes on Monday, March 30th.
March Break Camp
Registration is underway for our March Break Camps! We still have space in all camps. If you are interested, please return your registration as soon as possible to allow us to prepare for our camps. Please note that this is not a 'drop in' camp. Thank you.
Summer Camp
Summer Camp Brochures will be distributed after March Break. There will be a Toddler, Casa 1, and an Elementary camp. If you have any requests /suggestions regarding themes or activities, please come and see me.
Program Enhancements
The following are the Program Enhancements to date that our students have participated in:
Wednesday, January 8th – Grade 7/8 – Scientists in the School
Tuesday, January 21st – Casa 1 – Travelling Stage
Wednesday, January 29th – Casa 2 & 3 – Creative Art
Tuesday, February 4th – Grade 5/6 – Scientists in the School
The following are the upcoming Program Enhancements:
Wednesday, February 12th – Grades 1–3 – Travelling Stage
Tuesday, February 18th – Casa 1 – Creative Art
Wednesday, February 26th – Grade 4 – Scientists in the School
Wednesday, March 4th – Grade 3 – Scientists in the School
Thursday, April 2nd – Casa 1 – Travelling Stage
Wednesday, April 15th – Casa 2 & 3 – Scientists in the School
Thursday, April 16th – Grades 3-8 – Rocks and Rings Tournament
Tuesday, April 7th – Grades 5-8 – Master Rim's Taekwondo
Wednesday, April 22nd – Grade 1/2 – Scientists in the School
Tuesday, May 26th – Casa 1 – Fire Safety Presentation
Thursday, May 28th – Casa 2 – Grade 2 – Oshawa Little Theatre
Report Cards
Report Cards will be issued Friday, February 21st.
Special Dress down Days
Friday, February 14th will be "wear red and white for National Flag Day"
Parent/Teacher Interview Night
Parent/Teacher Interview Night is Tuesday, February 25th from 3:45pm – 6:00pm and 7:00pm – 8:15pm. Sign-up sheets will be posted in the front foyer on Thursday, February 21st. Please note that the staff needs their dinner break from 6:00pm – 7:00pm as they have been working since 8:20am. Please note that students are not allowed to be wandering or running in the halls while parents are speaking with their teachers. Thank you.
Re-Registration for 2020-2021
Re-registration letters will be sent home to parents February 6th. The deadline for returning your completed forms is March 6th. Please endeavor to meet this deadline. If you are not returning, it is equally as important for us to know, to allow us to refer to our waiting list. Thank you to those parents that have already attended to this matter. As always, our current families are our priority, but it is imperative that we know what your intentions are in order for us to plan for the 2020-2021 school year. Just a reminder, should you recommend our school to friends and family and it results in registration, we will deduct $100 tuition from the month of your choice for 2020-2021. If you have any questions/concerns, please do not hesitate to contact us. Thank you.
Grade 3-8 Speeches
Grades 3-8 students have researched and prepared speeches for presentation. Following their class presentations, students will be chosen to present to the student body and their parents, on Friday, February 21st in the Gymnasium at 1:00pm. Invitations will be forthcoming. All parents are welcome to attend.
French Concert
Our French Concert will be held Wednesday, March 11th at 10:00am in the Gymnasium. For those of you that are new to our schools, this is an annual event highlighting the French and Music programs. Mr. Clement, Mrs. Bingley, Mrs. Montes -Rodriguez and Ms. MacNeil collaborate to present a delightful show involving all of our students. Prepare to be WOWED! Hope to see you there.
Tax Receipts
The 2019 Tax Receipts will be distributed by February 26th.
Spring Picture Day and Grade 8 Graduation Photo Day
Edge Imaging will once again be visiting the school to take the "Spring" Pictures and Graduation Photos on Wednesday, April 1st beginning at 9:00am.   A reminder to parents… Uniforms are optional for Spring pictures. However, it is a uniform day, so if you choose to have your child's picture taken in casual clothes, please bring their uniform for them to change into. Sibling pictures are allowed but there will be no re-takes. Thank you.
Outdoor Recess
Please remember to provide your children with appropriate clothing for outdoor activity. ALL students require hats, mittens, snow pants and boots. That includes our students in Grades 4-8. Thank you.
Please Note
This month will be a busy one as we will be celebrating Black History Month and we will be having 3 assembles. The first assembly will be on Wednesday, February 5th, the second one will be held on Wednesday, February 12th and the third will be on Wednesday, February 19th. They will start at 9:00am in the Gymnasium. Parents are invited to attend.
On Wednesday, February 26th at 9:00am we will celebrate Pink Shirt Day. This will be a dress down day. We will have our monthly assembly on this day.
Until next time…
Suzanna Mason
Principal